The Lowdown
So this is my final post in relation to the inaugural Ironman Staffordshire 70.3 that occurred on Sunday 14th June 2015. If you want to read my previous posts you can do so here with the first one or if you want to skip straight to the meaty race report here. This post is more about my thoughts about the event as a whole. The weekend did not run smoothly it has to be said, however, as the event sold out in 14 mins you can bet your life that they will put on another showing.
As this is the first Ironman Staffordshire it is understandable that there were some tuning problems. So this is not a list of gripes, this post is more a wish list of items that I would like to make sure the next years events runs as smoothly as possible. A lot of people have been complaining about the events and I was one of them but this is unhelpful I would rather use this space and this time to give a constructive critique of what they could do for next year. So let's get to it!
Not without flaws
"I've hated today", said one of the chaps that I was registering with on the Saturday, the day before the race. I was walking with a GB Age grouper, veteran of multiple half ironmen and father-in-law to a friend of mine. We both arrived early on Saturday morning to perform the simple task of registering for the triathlon, racking our bikes, getting our bearings and soaking up the atmosphere. This kind of exercise would normally take 2 to 3 hours maximum however today it would take people up to nine or 10 hours from the first time they arrived to when they left.
The main problem with Ironman Staffordshire is the fact that it is rare in that it has a split transition. What this means is that essentially where you start the race is different to the finish. On paper and when you say it like this it doesn't sound like a problem, however, logistical reality shows that in a situation where 2700 athletes are trying to register and get the bikes racked along with all the spectators and support group it only takes one small thing to cause the butterfly effect and ruin the event for many people.
The age group athlete that I was with was not unique in his dislike of the proceedings. I made a mental note of all the problems that heard and have recorded them here as a Wish List of items that need to be resolved before the next years event. NB These are not in any particular order!
The Wish List for 2016
At least 3 times as many shuttle busses at peak periods:

I heard that people were struggling to get from Shugborough Hall to the race start in the morning of the race.

More portaloos – everywhere:

I don't think Staffordshire anticipated this many athletes and their supporters needing the toilet at the same time! PS lots more toilet paper as well please!

More marshals and signs on the bike course:

Simply put people need to be told earlier if there's a sharp turn coming at speed. The amount of people that I heard and saw that had crashed was unacceptable. The health and safety on the bike course should be the highest priorities.

Resurface the bike exit:

Guys the first few kilometers was horrible! Ramps can be used to lessen the effect of the absurd speed bumps!

Stop claiming that this is a fast and flat course:

It doesn't matter that isn't a fast and flat course, it's only the fact that it has been proclaimed as such that makes it an issue. With 700m of climb on the bike and three substantial hills on the run means that this is clearly not a PB course but that's fine!

Cover the swim exit with something

Running along the gravel tarmac after exiting the swim when you are dizzy and disorientated was painful. Please can you lay matting down to mitigate this.

Handout the timing chips at the same time as everything else.

Why make this more difficult than has to be?

Blue Bags

Just bring them across as soon as the last bike wave leaves transition? I see no reason to wait.

Bike friendly Shuttle bus return back to Holland Park after the race?

Lots of people got stranded unfairly having to get back to their car. I was one of them. In a state of post race delerium I tried to cycle back to Holland Park in the rain with the blue, white and red bags around my neck slowly garrotting me with every pedal stroke. This was clearly a fools errand and I ended up in a kebab shop and ordered a taxi to take me there at a personal cost of £30. Can I get a refund? We can split it if you want!

More support for the travelling supporters

One lady said that she travelled 3 hours, helped in the registration and helped to get her son's bike back to Holland Park and she managed to see her son for about 12seconds during the 6hr race! Unfair!

Please bring the local supporters back – more if possible!

Those guys that lined the bike course and run course were superb and really did lift your spirits. My favourites were the guys at the pub and at the house as we went round the right hand bend at the pub. I think they were drinking Pimms!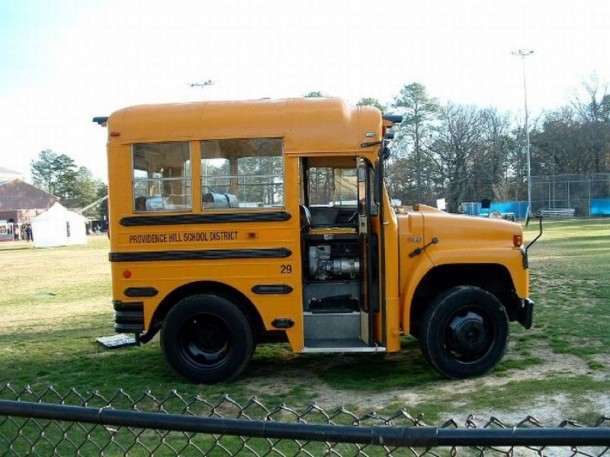 Please bring the same volunteers back (but more of them)!

These guys must have taken a lot of abuse! I heard one guy call the event Ironman "Staffordshit" 70.3 when he was waiting to get his blue bags. Seriously though – thanks! I had a couple in the blue t-shirts who had been shouting for me on each run lap come shake my hand congratulate me at the end. The remembered my name from my race belt. How sweet.

The Food

That was exactly what I needed after the race – pork and stuffing on a white barm with fruit and ice cream? Thank you please!

Do your best to bring the same weather back!

I think that it was perfect. Not too hot, not too cold. Maybe the water could have been 1 -2 degrees warmer for me. Maybe get a kettle boiling with water ready for my wave? 🙂

Course

I loved the course but hated the way it resulted in a split transition. Can you move the reservoir closer to the Shugborough House please?
I hope this helps guys?
If anyone has any other comments please let me know and i'll add them to the list!
K*